Tinnean tagged me as part of the Next Big Thing Blog Hop, and I couldn't have been happier to participate! While I hate chatting about myself, I just absolutely LOOOOOOOVE talking about the books I'm working on. I'm kinda like an expectant mother who rubs her belly while discussing the baby names being considered and the color the nursery is going to be painted. It's really an exciting time to be in the middle of a work, still trying to figure out all the details that will get me to the ending as I have imagined.
For those of you who don't know me and have followed Tinnean's link here, I'm a relatively new author. My first book 3 released from Dreamspinner on October 15. My second book, also, from Dreamspinner, is titled The Gifted One and will be released in March/April. Prior to Dreamspinner, I also self-published a book titled Moral Authority.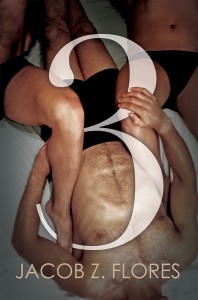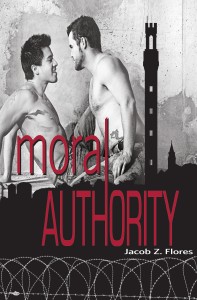 But, let's talk about my current work in progress, which is why I'm here as part of The Next Big Thing Blog Hop.
1. What is the working title of your book?
When Love Takes Over is the title, and this book will be Book One of a series I'm calling The Provincetown Series. The books will all take place in Provincetown, Massachusetts, which is, in my opinion, one of the best places in the world. If you've never been or heard about Provincetown (or Ptown as it is most commonly referred to), it is a fabulous place on the tip of Cape Cod, where being gay is norm and where acceptance is everywhere. The town is rife with romantic potential with an eclectic cast of characters set amidst its windswept dunes, abundant starry nights, and warm summer days. Provincetown, however, can also present many obstacles to those who aren't careful. There are no rules in Provincetown, and relationships both solid and newly formed can hit snags among the many scantily dressed men ready to party, the numerous clubs and events with free flowing alcohol, and a casual sexual attitude.
Each book in The Provincetown Series will focus on different main character(s) and chronicle their individual ups and downs as they navigate the sometimes turbulent waters of romance in a town filled with endless opportunities for love and heartache.
2. Where did the idea come from for the book?
My husband and I have vacationed in Provincetown every summer for the past 6 years, and we are currently in the middle of making arrangements for our return this summer. With as much time as we've spent there, I've witnessed couples destroyed by the surrounding temptations or made stronger and rise above their foibles. With all I've seen, I couldn't help but turn those adventures into novels.
For When Love Takes Over specifically, I wanted to write a light-hearted, fun story about two men, who both had no intention of falling in love. They are polar opposites in almost every way. Zach is an introverted, insecure, struggling author, and Van is an extroverted, extremely confident, porn star. In Provincetown, they are looking for fun and fantasy to escape the problems in their lives, but after meeting each other, love takes over and sends them to a place neither of them ever expected.
3. What is the genre of the book?
This book is a contemporary m/m romance. There are no action/adventure sequences or murder plots. It's all about the hilarity, hijinks, and happiness that can occur between two stubborn men who fight tooth and nail against a force bigger than the both of them combined.
4. Which actors would you choose to play your characters in a movie rendition?
This actually required some thought as I actually used pictures from the Internet of what I imagined Zach Kelly (the author) and Van Pierce (the porn star) to look like, but if I were the casting director, I would choose Toby Stephens to play Zach and Channing Tatum to play Van.
5. What is the one-sentence synopsis of your book?
I have enough trouble writing a two page synopsis. Trying to come up with one sentence is almost impossible. But here goes: After a messy break up, Zach comes to Provincetown looking to find himself and his writing voice; instead, he finds the alluring Van, who causes him to re-think how he's lived and loved.
6. Will your book be self-published or represented by an agency/publisher?
I'm actually planning on pitching the book/series to Dreamspinner, so keep your fingers and toes crossed for me!
7. How long did it take you to write the first draft of your manuscript?
It took me almost two months to write the first draft, and boy, it was fun being able to throw myself back into Provincetown and experience it through the eyes of Zach and Van.
8. What other books would you compare this story to within your genre?
That's a hard question. I'd like to think that this novel has a Tales of the City Armistead Maupin-like quality, but that may just be in my own head. 🙂
9. Who or what inspired you to write this book?
Basically like I said earlier, my previous experiences in Provincetown inspired me. I wanted to capture the essence of the city and tell its unique story through the characters who seek solace on the tip of Cape Cod.
10. What else about your book might pique the reader's interest?
Well, there's a pretty hilarious scene in a leather shop where Zach and Van first meet. Let's just say there's a rather rotund fellow trying to squeeze himself into a full body rubber suit, and what happens when he falls down sets the stage for the main characters to speak their first words to each other. Beyond that, there's an underwear party, naked men traipsing in the dunes, and two rather hilarious drag queens named Penny Poison and Suzy Wroughtinkrotch (pronounced Rotten Crotch) 😉
Up Next is Lily Grace, who'll continue the hop on January 14 and and E.M. Feeley Jr., who is scheduled for January 17. Stop by and check them out!