I'm SO excited. The Gifted One has officially been listed on the Coming Soon page of the Dreamspinner site. It will be available April 5, 2013. If you'd like to take a look (and even pre-order the book if you're so inclined), here's the link.
Now, that the book is officially on the road to being released, I'm already planning my promotional campaign, which will include a free giveaway of The Gifted One. As details get finalized, I'll let you know.
For now, here's the official DSP book blurb and the book cover.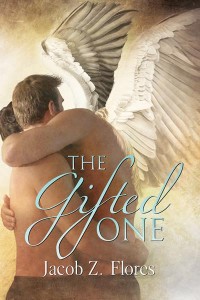 Book Blurb
As his birthday approaches, Matthew Westlake fears more than just growing a year older. He fears never seeing another year at all. Each birthday brings a close call with death, leaving holes in his memory, recurring nightmares, and one more glimpse of his guardian angel. This birthday Matt must stand against ancient evils that have hounded him since birth, because he is a Gifted One—a seventh son of a seventh son.
Within Matt rests the unlocked potential of a force for good, but it also makes him a target. Being the Gifted One and dodging demonic attacks aren't Matt's only problems, though. He's fallen in love with his protector, the Archangel Gabriel, and Heaven will condemn that love to save Matt's soul. But Heaven doesn't count on Gabriel loving Matt in return, defying divine law, and placing them in danger from demons and angels alike.