Well, the answer to that question is simple for m/m authors and readers. When you are reading about a penis in gay romance. In a standard m/m book, there are penises flying around all over the place.
Yet the word "penis" is typically never used. We can all understand why. "Penis" is a cold, anatomical term, and in a good m/m book, authors want to produce heat not a chill, and readers expect to be aroused not anesthetized.
I don't want to read about how John licked the head of Gary's penis.
However, when John starts licking the head of Gary's cock, well,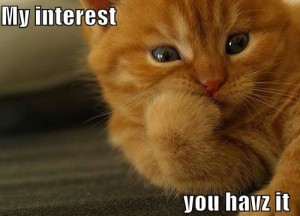 M/m readers (and authors) love a nice hard cock or dick. That's a given.
So, then what's wrong with more flowery terms for a good stiff one?
Most m/m readers HATE (I can't emphasize that word enough) more poetic descriptions of a penis. I know this from personal experience. I have to admit that in my first book, I used more flowery descriptions, but that was because I thought readers would get tired of reading about Justin's cock or Spencer's dick. I was wrong.
From some well-written reviews, I learned that if  readers came across a "throbbing member" or a "steel hard rod," they cringed. If a "swollen manhood" gets anywhere close to them, they bat it away.
This holds true for other anatomical body parts such as ass and balls. Plundering a nice tight butt as a pair of balls slap against his ass is a SCORE! But if it's a "hole" that's being pummeled as "jewels" smack around, it's a fail.
Flowery and poetic descriptions of genitalia is a standard in het romance. Why then do most readers of gay fiction not feel the same way?
I think it's because gay sex (and maybe even the readers who love to read about it) enjoy the primal, animalistic quality of man-on-man sex. Don't get me wrong. I'm not saying that sex between a man and a woman isn't primal or can't be portrayed that way. I just think there is an inherent beast like quality to two men rutting around each other and going at it like two bucking broncos.
In those instances, phrases like "throbbing member" just don't work, but a nice hard dick will always do the trick.
M/m fiction is an escape, a fantasy about how two men fall in love and have some great sex, but within that fantasy, I think readers enjoy the reality of actual verbiage used during sex. Men don't grab each other's "raging manhoods," and their hands don't travel below the belt to his "lower half."
Men grab each other's cocks. It's that simple, and it's that simplicity (and frankness) that m/m readers prefer.
Those are just my thoughts on the subject. What do you think?