Suddenly Yours, the second book of my One Fine Day series, releases on October 15, so you know what that means? That's right! It's time to begin another month long promotional tour.
But before I talk about the tour, let's talk about the book. I had such fun writing Cody and Julian and their wacky adventure that starts when they wake up MARRIED! I know. That's quite the YIKES moment, isn't it? But that's part of the fun. Readers get to see how the quirky Cody and the serious Julian navigate the waters of surprise matrimony and the emotions they discover along the way.
Doesn't that sound like fun?
Speaking of fun, have you seen the cover? If you haven't, here it is.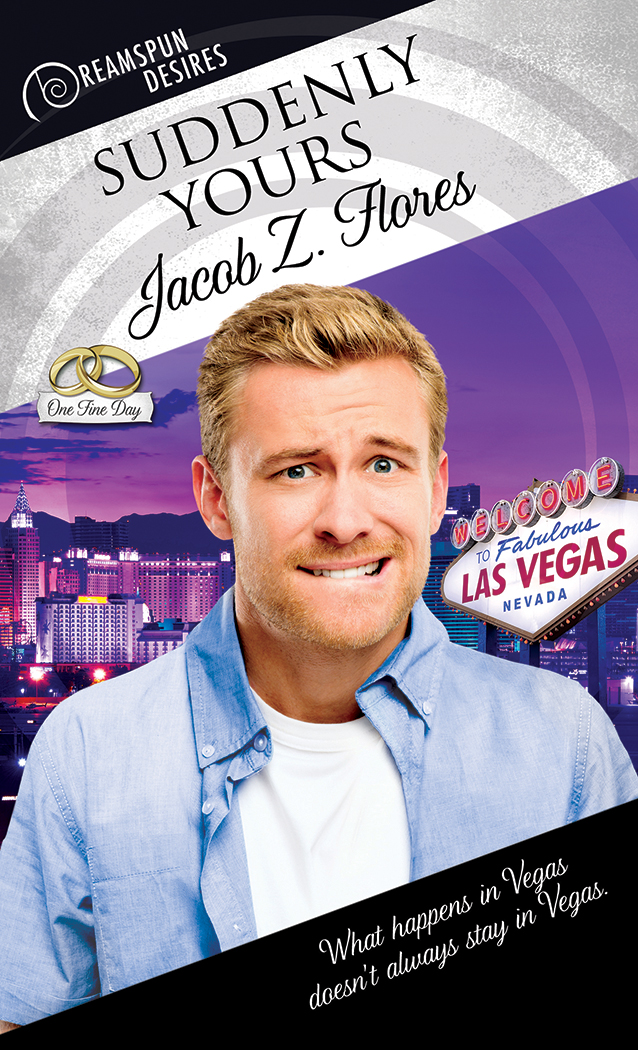 I just love the cover, don't you? Believe me, it captures Cody's character perfectly, and I owe my fabulous cover artist, Bree Archer from Dreamspinner, big time for this one!
If you liked the cover, hopefully you'll enjoy the blurb as well.
Suddenly Yours
A One Fine Day Novel
What happens in Vegas doesn't always stay in Vegas.
Cody Hayes is having one epic morning-after. The hangover following a Vegas bachelor party is nothing new to him, and neither is the naked man in his bed.
His apparent marriage is a different story.
Carefully plotting every detail of his life carried Julian Canales to a senate seat as an openly gay  man. A drunken night of Truth or Dare isn't like him…and neither is marrying a man he just met. He'd get an annulment, but the media has gotten wind of his hasty nuptials. If Julian's political career is going to survive, he has to stay married to a man who's his opposite in every way.
Now, he must convince Cody that all they need to do is survive a conservative political rival, a heartbroken ex, their painful pasts…and an attraction neither man can fight.
I hope you enjoyed both the cover and the blurb, and if you're interested in the blog tour, here's where I'll be for the Kickoff Weekend and Week 1!
KICK OFF WEEKEND
---
10/1 My Facebook Page
---
10/2  Books Are Love
WEEK 1
---
10/3 Gay Book Reviews
---
10/4 My Twitter
---
10/5 Scattered Thoughts and Rogue Words
---
10/6 V's Reads
---
10/7 My Pinterest
---
10/8 My Facebook Page
---
10/9 My Fiction Nook
---