Today, I'm super pumped to be hosting a Dreamspinner blog event called the Top 5. When the fab Poppy Dennison approached me with the idea, I was all in. Who doesn't like taking part in a event that also allows authors to interact with their readers?
Of course, after I agreed to join the event, panic settled in. What the heck was I going to write about? I had to pick a topic that was fun, not too cheesy, but something the readers and I could sink our teeth into. That's when it hit me: why not write about something that's near and dear to the hearts of most romance readers and authors?
Dating!
So here's my list of the top 5 things to do on date night with your loved one that are guaranteed to be a blast!
#5–Be Silly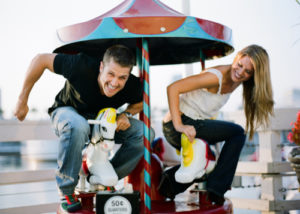 Far too often couples get mired down in the every day hustle and bustle of life and its commitments, that we often forget to let our hair down and have fun. That's why being silly together could be just what the love doctor ordered. Challenge each other to a game of pool or head to a Dave and Buster's and have an arcade olympics. The two of you will be laughing the entire time you're trying to outscore the other on a classic Pacman game or even in Skeeball. You can even spice things up by agreeing that whoever wins the most games gets to decide what they the couple eats for dessert. The possibilities are…endless.
#4–Walk Down Memory Lane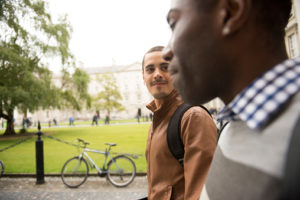 This is especially a great idea for couples who didn't meet/date in high school or college. If you happen to live in the town where you went to school, or if your alma mater is within driving distance, you could take a short road trip, and relive your memories with your loved one. You can show your significant other your old dorm rooms or where you hung out in the quad with your college besties. Engaging in this sort of activity brings your loved one into your past and allows for some great communication.
#3–Go on a Picnic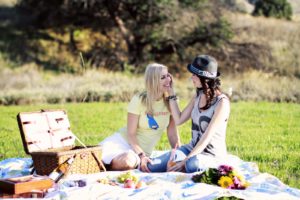 While this certainly isn't a novel idea, it doesn't make it any less wonderful. There's a reason picnics make fun dates. First of all, you get to either make a meal or find take out you both enjoy, then you get to eat it together–alone–in a place that both of you enjoy or find beautiful. There's something special about sharing a romantic meal on the beach, in a park, or even in your living room. Our fast-paced lives slow down, and our only focus is the company of the person we love most in the world. There's truly not much better than that.
#2–Enjoy a Spa Day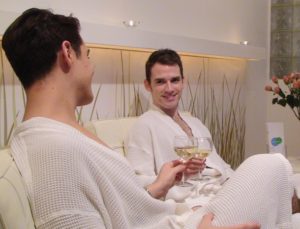 This is especially great for couples with stressful jobs/lives and who are constantly on the run. When you indulge in a spa day, the day truly becomes about the two of you pampering yourselves and each other. You get to talk to each other while getting a pedicure and then let go completely at your couple's massage. Afterward, you'll both feel refreshed, relaxed, and ready to return to the real world because you took time for yourselves while doing so together.
#1–Play Dirty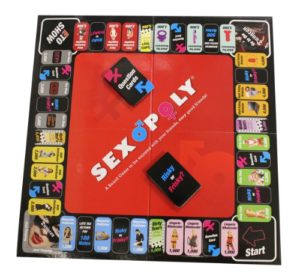 Sex is an important part of any healthy relationship, but sometimes even the healthiest of relationships could use a little spice. Why not head down to your local adult store and browse for a few toys? If your town doesn't have an adult store, visit one of the many online retailers and browse their selections. Sometimes, even a game of strip poker could be just what is needed. Depending on your comfort level, you and your loved one could have quite the adventurous, explosive night of your lives.
So that's my list of top 5 things to do on date night. What did you think about the list? Did any of your favorites make it? What are your top 5 ideas for a date night? I'd love to hear them because one of you just might give me an idea I'd love to try!