I can't believe it's almost here. The second book of my Warlock Brothers of Havenbridge series, Blood Tied, is set to release on September 7. In this book, Mason's older brother Thad takes over as the main character, and we get to experience the magical world through his eyes as well as travel farther down the dark rabbit hole of evil and conspiracy that we entered upon the conclusion of Mason's book, Spell Bound.
In case you haven't seen the book cover yet, I just have to share with you the gorgeous art created for the cover by Dreamspinner's own Paul Richmond.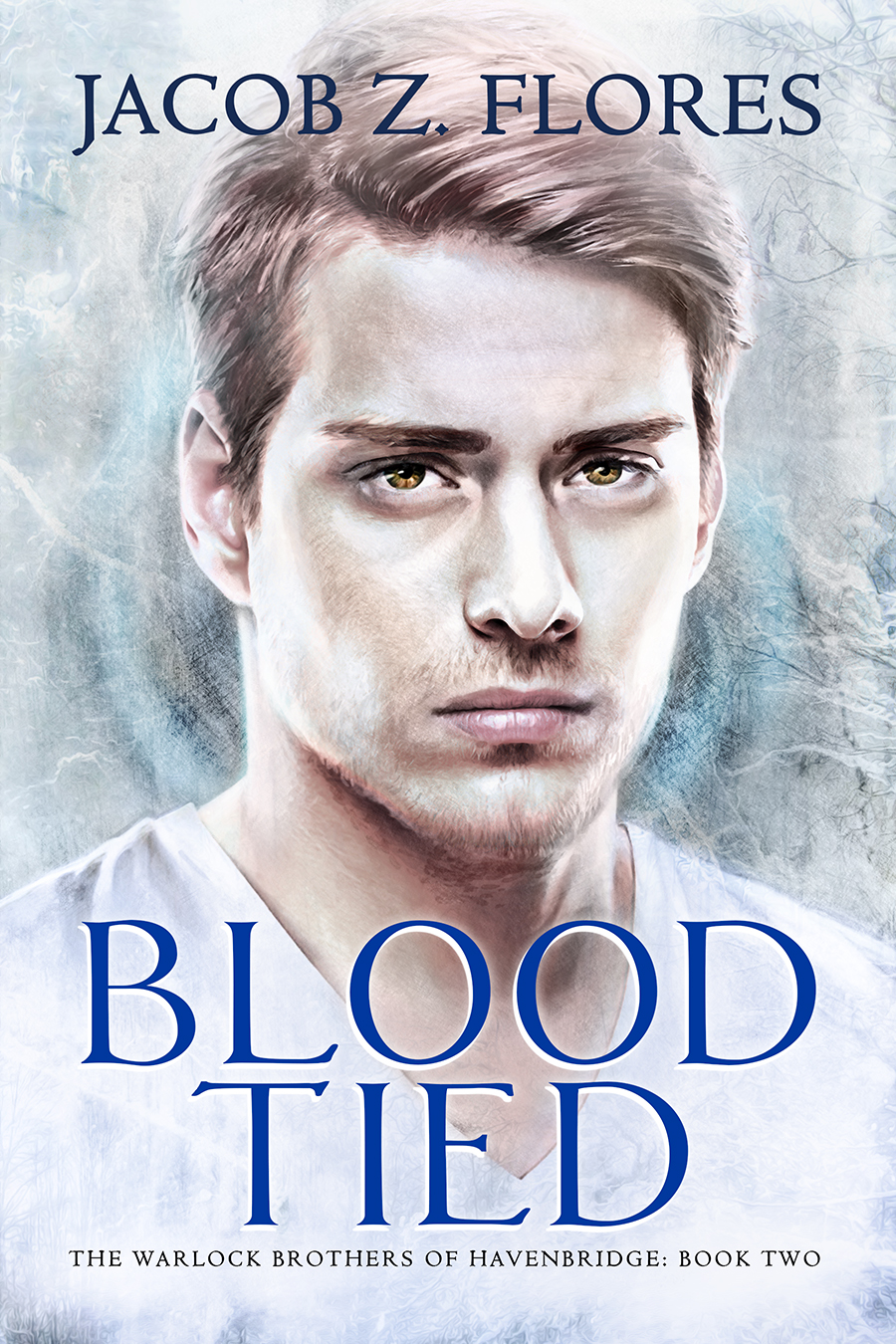 I'm always amazed at what talented artists like Paul can do, especially since I couldn't draw a straight line with a ruler to save my life, and no, I'm not joking. It's true. I can't draw a straight line with a ruler!
To celebrate the release of Blood Tied, I've once again come up with 30 days of content that will hopefully intrigue you and get you as excited about Thad's story as I am.
Like last time, I'll be sharing content in various places; some will be here on my author website or over at my Havenbridge website, which is completely dedicated to all things on this series. If you haven't checked it out yet, you should. There's background information, character art, quizzes, and more. Click here for instant teleportation to my Havenbridge site.
Where was I again? Oh yeah, I was telling you where you could find the 30 days of content. Some content will also be on my various social media–Facebook, Twitter, and Google+, so if you're not connected with me on all three, now might be a good time to start because what I share on one social media site won't be shared on the others.
To help you find the content, I'll be providing a weekly list of dates and where I'll be sharing the goodies. Here's the list for the Kickoff Weekend and Week 1!
WEEKEND KICKOFF
---
8/8 My Facebook Page
---
8/9 The Grimoire
---
WEEK 1
---
8/10 The Grimoire
---
8/11 My Twitter
---
8/12 Rhys Ford's Author Website
---
8/13 The Grimoire
---
8/14 My Google+
---
8/15 My Facebook Page
---
8/16 The Novel Approach Reviews
---