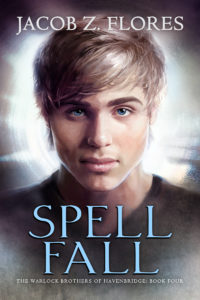 Love and trust made them soul mates, but destiny might have other plans.
Ever since Drake Carpenter fell in love with warlock Mason Blackmoor, his life has been one supernatural battle after another, but Drake doesn't mind… much. To be with Mason and experience the magical connection they share, Drake would face entire hordes of vampyren, shifters, or fae—and he has. Luckily Drake is immune to magic, though no one can explain his natural ability to negate almost any enchantment. With Drake's own family gone, Mason is all he has. So why is Drake experiencing disturbing dreams about Mason that terrify him?
A new threat looms on the horizon, and a revelation about Drake's identity and the true origin of his bond with Mason shatters everything Drake believes. If Drake, Mason, and all of magic are to survive the coming Spell Fall, the most destructive curse in sorcery, Drake must deal with the truth and fight his way back to Mason—because their enemies are gaining strength, and they intend to reach the boy Drake loves first.
See what people are saying about Spell Fall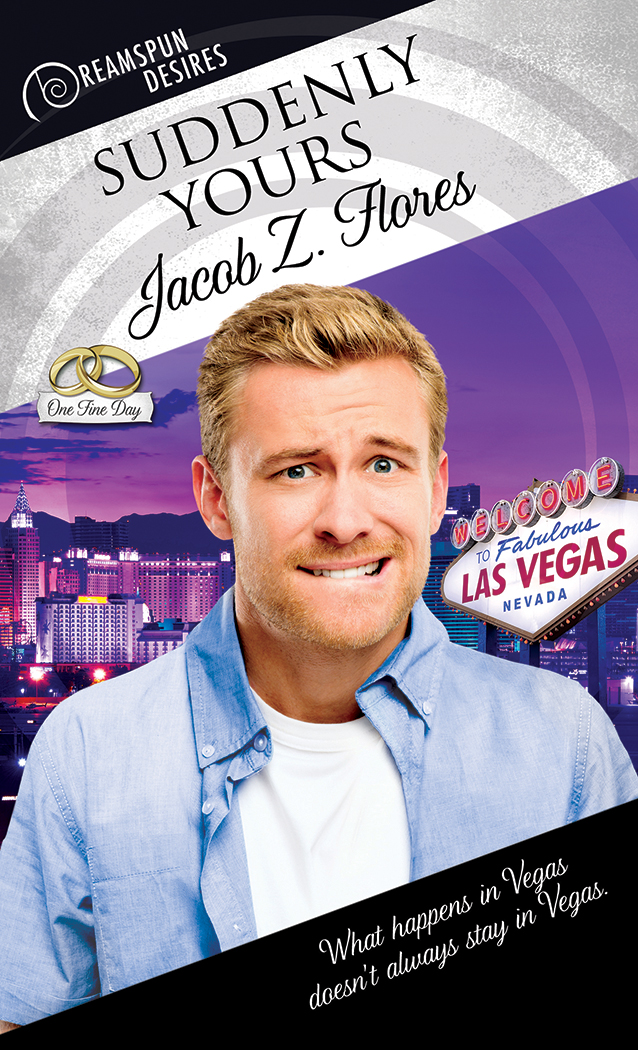 What happens in Vegas doesn't always stay in Vegas.
Cody Hayes is having one epic morning-after. The hangover following a Vegas bachelor party is nothing new to him, and neither is the naked man in his bed.
His apparent marriage is a different story.
Carefully plotting every detail of his life carried Julian Canales to a Senate seat as an openly gay man. A drunken night of Truth or Dare isn't like him… and neither is marrying a man he just met. He'd get an annulment, but the media has gotten wind of his hasty nuptials. If Julian's political career is going to survive, he has to stay married to a man who's his opposite in every way.
Now he must convince Cody that all they need to do is survive a conservative political rival, a heartbroken ex, their painful pasts… and an attraction neither man can fight.
See what people are saying about Suddenly Yours
♠♠♠♠♠♠♠♠♠♠♠♠♠♠♠♠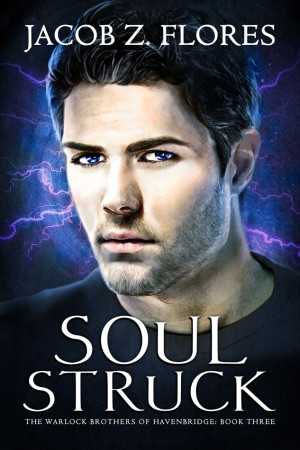 Like the electricity he commands, Pierce Blackmoor streaks through life on raw power and pure sexual energy. His conquests on the battlefield and in the bedroom form his foundation, but that bedrock crumbles when his younger brothers' abilities surpass his own. Pierce finds himself at an all-time low, and clawing his way back to the top becomes his only concern.
Pierce's plan to reassert his dominance, however, takes a backseat when he wounds Kale Aquilo, an emissary of the Beast King, lord of all shifters.
Kale's beguiling nature shoots like a lightning bolt straight to Pierce's soul, and when the soft-spoken Kale relays that a virus is killing his people, Pierce abandons his quest for power to do something he has never done before—protect someone other than himself.
As Kale, Pierce, and his brothers struggle to find the root of the magical virus spreading plague across Aeaea, the shifter island, they face a gauntlet of old and new foes. Soul struck, Pierce and Kale must uncover the truth behind the conspiracy gathering in the shadows.
See what people are saying about Soul Struck
♠♠♠♠♠♠♠♠♠♠♠♠♠♠♠♠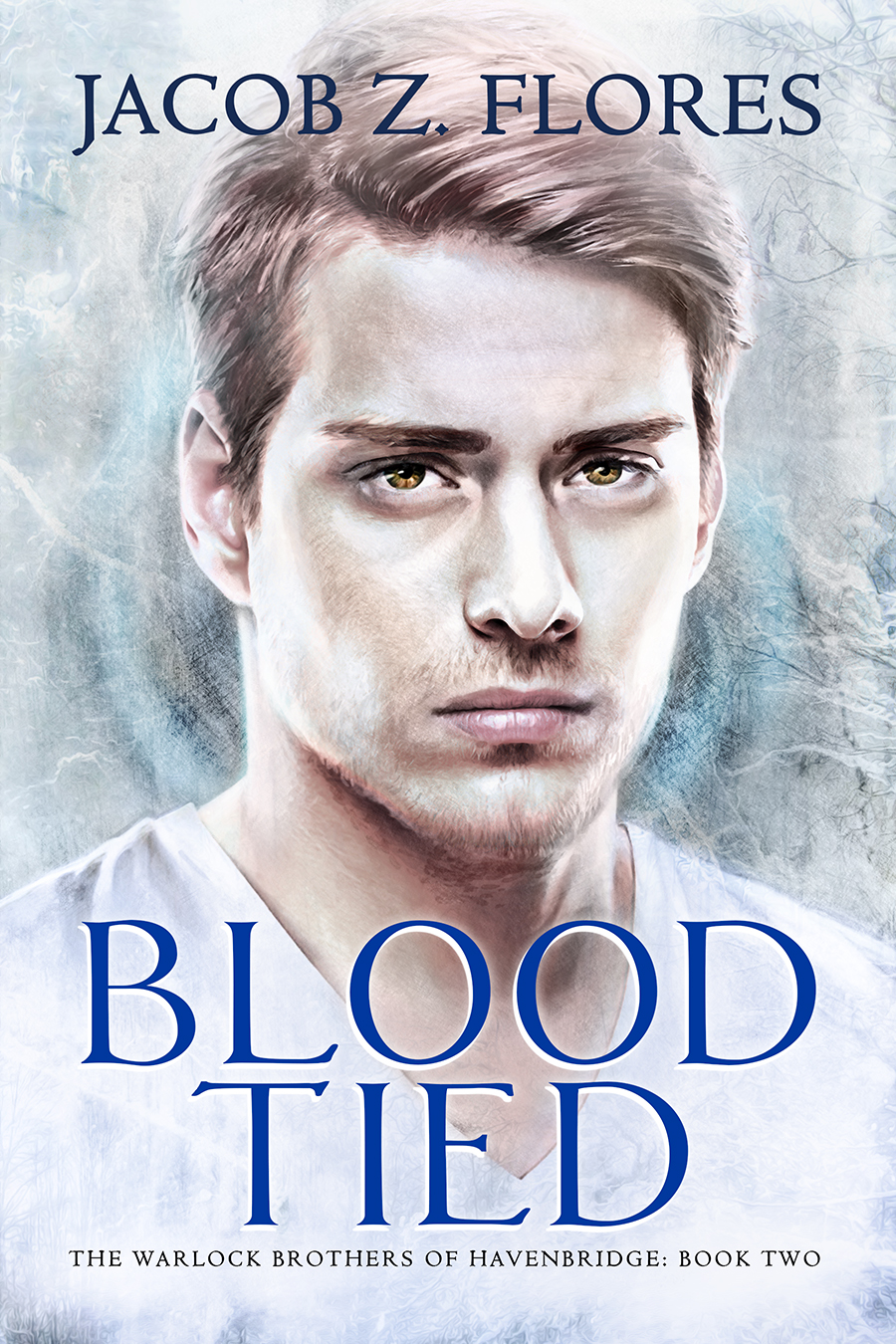 Thad Blackmoor's heart is as cold as his icy magical abilities. He considers emotions a waste of his time and prefers to study the arcane, using the sacred books of his coven to grow in his craft. He aspires to supersede his father and elder brother Pierce in power, and now that his younger brother, Mason, has tapped into the rare warlock power of darkness, he needs to work harder than ever.
But Thad's ambitions are halted when he saves Aiden Teine, a fire fairy, from a banshee. Thad's immediate attraction to Aiden catches him off guard and thaws his cold heart for the first time. As Thad, Aiden, and his brothers investigate the connection between the banshee attack and the vampyre and shadow weaver who almost killed them, Thad tries to dodge Ben, a sexy warlock who won't let him be after a one-night stand.
Their search for answers leads them to the Otherworld, where something even more insidious is at work—something Thad will need more than logic to stand against.
See what people are saying about Blood Tied
♠♠♠♠♠♠♠♠♠♠♠♠♠♠♠♠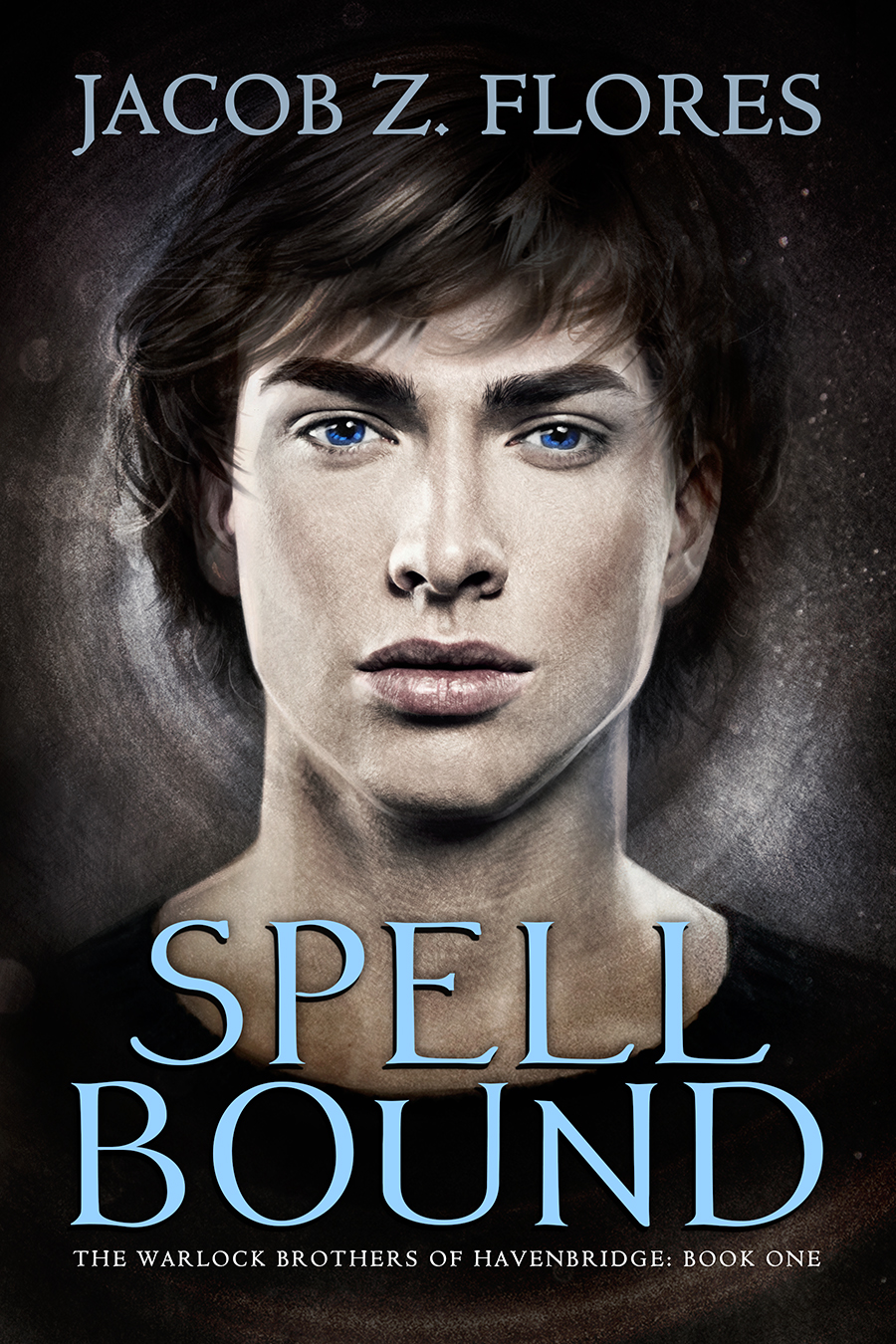 Mason Blackmoor just can't compete with his brothers, much less his father. They represent the epitome of black magic, strong, dark, and wicked, and though Mason tries to live up to his respected lineage, most of the spells he casts go awry. To make matters worse, his active power has yet to kick in. While his brothers wield lightning and harness the cold, Mason sits on the sidelines, waiting for the moment when he can finally enter the magical game.
When a dead body is discovered on the football field of his high school, Mason meets Drake Carpenter, the new kid in town. Drake's confident demeanor and quick wit rub Mason the wrong way. Drake is far too self-assured for someone without an ounce of magical blood in his body, and Mason aims to teach him a lesson—like turn him into a roach. And if he's lucky, maybe this time Mason won't be the one turned into an insect.
Not surprisingly, the dislike is mutual, and Drake does nothing to dispel Mason's suspicion that the sexy boy with a southern drawl is somehow connected to the murder.
If only Mason didn't find himself inexplicably spell bound whenever they are together, they might actually find out what danger hides in the shadows.
See what people are saying about Spell Bound
♠♠♠♠♠♠♠♠♠♠♠♠♠♠♠♠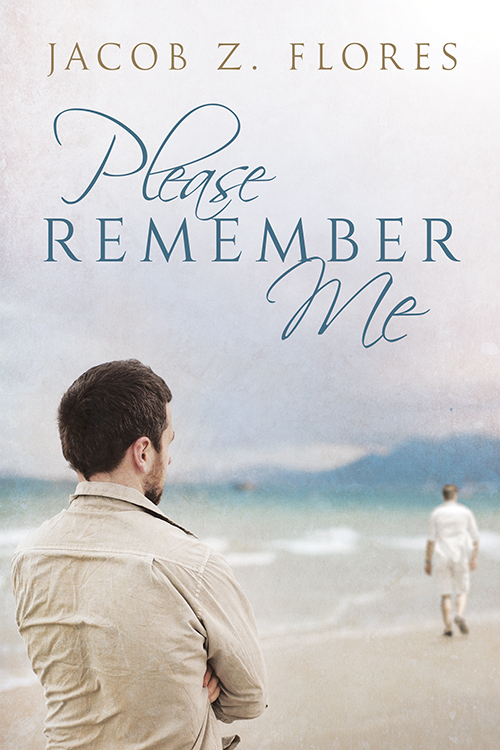 Successful lawyer Santi Herrera couldn't be happier with the direction his life is taking. Not only is he on track to becoming a partner in his law firm, but he's planning his wedding to Hank Burton, a south Texas contractor who has made a name for himself despite his humble beginnings. The introverted lone wolf Santi and the friendly, outgoing Hank complement each other perfectly. From the moment they laid eyes on each other, they were hooked, and as far as Santi and Hank are concerned, a happily ever after is their destiny.
But fate deals them a devastating new hand.
A construction accident leaves Hank with severe head trauma and brings him precariously close to death. When he finally awakens, Hank doesn't remember Santi or the love they shared for the past three years. Santi faces the greatest challenge of his life. Can he respark a flame his lover can't recall? And can he stop the diverging paths that fickle fate charts between them?
Santi has faith in the love he and Hank shared and in the words his father once spoke to him: "It's never too late to fall in love. All over again."
See what people are saying about Please Remember Me

♠♠♠♠♠♠♠♠♠♠♠♠♠♠♠♠
Truman L. Cobbler has not had an easy life. It's bad enough people say he looks like Donkey from Shrek, but he's also suffered the death of his policeman father and his mother's remarriage to a professional swindler, who cost them everything. Now dirt poor, they live in the barrio of San Antonio, Texas. When Tru transfers to an inner-city high school halfway through his senior year, he meets Javi Castillo, a popular and hot high school jock. Javi takes an immediate liking to Tru, and the two become friends. The odd pairing, however, rocks the school and sets the cliquish social circles askew. No one knows how to act or what to think when Mr. Popular takes a stand for Mr. Donkey. Will the cliques rise up to maintain status quo and lead Tru and Javi to heartbreak and disaster or will being true to who they are rule the day?
See what people are saying about Being True

♠♠♠♠♠♠♠♠♠♠♠♠♠♠♠♠
Brody O'Shea isn't looking for much, just a hot guy with a decent job, who is sane and doesn't have kids. The son of a former rock star, Brody has lived through the pain of bankruptcy and bad parenting, and he doesn't want to experience it again. As a reformed horndog, he wants the security and stability of a relationship. But almost every guy he meets seems satisfied with Mr. Right Now, and he wants to find Mr. Right—now!
The only men Eric Vasquez chases are criminals. As a deputy and single father, he has no need for a relationship after his last one ended disastrously. He lives for and through Maddie, his nine-year-old daughter. Everything else is a needless distraction, but distraction is what Eric gets when he comes to Provincetown to attend the wedding between his cousin Van and the man of his dreams.
When Brody and Eric meet, what they want and what they find conflict. An ocean of expectations separates them. If they cannot move past their reservations to reach each other's shores, they might miss the boat when love comes to town.
See what people are saying about When Love Comes to Town

♠♠♠♠♠♠♠♠♠♠♠♠♠♠♠♠
As vain as he is beautiful, Nino Santos happily lives life waiting for the next ferry full of fairies to bring him new conquests. As long as they aren't hirsute, he's all in. So he's shocked to wake up after a beach party he cannot remember with a hairy naked man lying next to him.
Teddy Miller doesn't remember the "Bear Week" party either, much less the Abercrombie & Fitch model wannabe next to him. Teddy doesn't give two cents about appearances, but guys like Abercrombie don't return the favor. That's why he prefers men with extra fur and padding over carbon copy clones of perfection—a type of man Teddy is far too familiar with.
When Nino and Teddy glimpse each other the next morning, it's loathing at first sight. Instead of exchanging phone numbers, they exchange insults and vow never to see each other again. In Provincetown, however, escaping a trick best forgotten isn't easy. Mutual friends and chance circumstances keep Nino and Teddy in each other's orbit. But are they fighting each other or the attraction growing between them? The answer lies amid Provincetown's windswept dunes and the night neither of them can recall.
 See what people are saying about When Love Gets Hairy

♠♠♠♠♠♠♠♠♠♠♠♠♠♠♠♠
As a physician and prominent citizen of Victoria, Texas, Dr. Gil Kelly took a hard fall when his vengeful wife revealed his infidelity with other men. Closing ranks around her, the town's elite ostracized him, and his relationship with his children was nearly destroyed.
After spending his life focused on living for others, he has no idea how to live for himself. He wants to find love but now settles for anonymous sex that only further clouds his world with shame and guilt. Gil believes finding true love is an unobtainable dream, what his father used to call "chasing the sun."
Then he runs into Tom Martinez, his son's childhood best friend, who returned to town a grown man and offers everything Gil needs. But Gil hesitates to fall into Tom's arms, because after his high-profile divorce, the potential scandal of loving a younger man could separate him from his children permanently.
 See what people are saying about Chasing the Sun

♠♠♠♠♠♠♠♠♠♠♠♠♠♠♠♠
Zach Kelly's life is a shambles. His boyfriend of three years dumped him, and his writing career is going nowhere. On a whim, he heads to Provincetown, Massachusetts, to nurse his broken heart and figure out his next step. He's expecting to find rest and relaxation on the sandy beaches of Cape Cod. Instead, Zach meets a hunky porn star during a chance encounter at a leather shop he mistakes as a place to buy a belt that is definitely not for whipping.
Van Pierce is smitten when shy and inexperienced Zach crashes through a shelf of fetish gear. Though Van's got an insatiable appetite for men on and off the set, his porn persona, Hart Throb, hides a broken heart. He's struggling to find the reality the porno set doesn't offer, and Zach is fighting to find the fantasy that will set his writing on fire. The odd goofball and the suave beefcake may either find love amid Provincetown's colorful pageantry where summer never seems to end—or more heartbreak than either can imagine.
 See what people are saying about When Love Takes Over
 ♠♠♠♠♠♠♠♠♠♠♠♠♠♠♠♠
Life, liberty, and the pursuit of happiness are prescribed ideals in America of 2050. The Moral Authority, the nation's newest branch of government, has virtually eliminated crime, poverty, and most social ills, but it also rules the land with a tyrannical fist, championing ignorance and brandishing fear.
Mark Bryan is a gay man whose existence brands him an outlaw; Isaac Montoya is a charming stranger, who entices Mark to defy moral law; and Samuel Pleasant runs the Moral Authority and plans to punish moral offenders and a rebellious uprising—no matter the cost. Will liberty and justice return for all?
 See what people are saying about Moral Authority
 ♠♠♠♠♠♠♠♠♠♠♠♠♠♠♠♠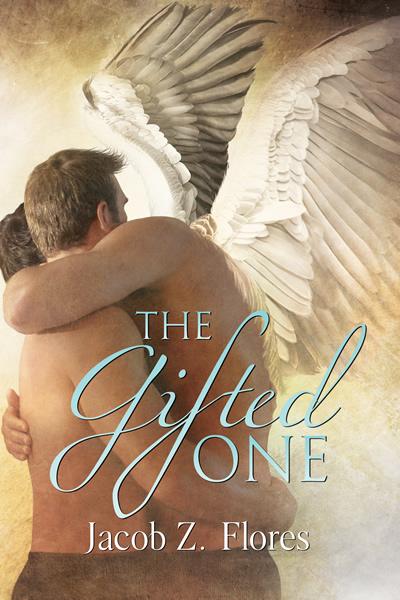 As his birthday approaches, Matthew Westlake fears more than just growing a year older. He fears never seeing another year at all. Each birthday brings a close call with death, leaving holes in his memory, recurring nightmares, and one more glimpse of his guardian angel. This birthday Matt must stand against ancient evils that have hounded him since birth, because he is a Gifted One—a seventh son of a seventh son.
Within Matt rests the unlocked potential of a force for good, but it also makes him a target. Being the Gifted One and dodging demonic attacks aren't Matt's only problems, though. He's fallen in love with his protector, the Archangel Gabriel, and Heaven will condemn that love to save Matt's soul. But Heaven doesn't count on Gabriel loving Matt in return, defying divine law, and placing them in danger from demons and angels alike.
 See what people are saying about The Gifted One

 ♠♠♠♠♠♠♠♠♠♠♠♠♠♠♠♠
Justin Jimenez has loved his partner, Spencer Harrison, for ten years. He'll do anything for him—including bury his feelings for a man he met while he and Spencer were separated last year. Justin never planned to fall in love, and he certainly never planned to tell Spencer about it—but when a phone call wakes them in the middle of the night to inform Justin that his former lover, Dutch Keller, has been in an accident, he doesn't have a choice.
Justin's revelation shatters the fragile relationship he and Spencer were trying to rebuild. The weight of his guilt—both for hurting Spencer and for leaving a heartbroken Dutch to find solace in a bottle—crushes him. But what Justin doesn't know is that Spencer and Dutch guard an explosive secret of their own. All three men are tangled in a communal web of lies, and unless they find the events in their lives that ultimately led them to friendship, passion, and betrayal, they won't see the love at the heart of the pain.
See what people are saying about 3
 ♠♠♠♠♠♠♠♠♠♠♠♠♠♠♠♠