Well, for those of you who've been to my blog before, you can already see what's new here at "From Gay to Z." Thanks to the fabulous, A.J. Corza (who is well worth the nominal fee), my site has a sleeker, more user-friendly appearance. When I first put my blog together, I had absolutely zero clue what I was doing. If I liked something, I added it. It was as simple as that. Apparently, that was problematic!
My "just add it" approach apparently made my site a bit too much and not very PC friendly. Who knew?
A.J. knew that's who!
She went through my site and made it all prettiful. I know that's not a word, but I like it and use it often.
Now, "From Gay to Z" is easier to navigate without all those distracting plug-ins that I thoroughly enjoyed because they were shiny and new. I'm easily distracted by things like that. But hey, I own it, and I…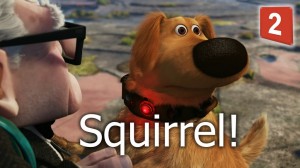 What was I saying again? Oh yeah, my blog's new look. That's right!
I hope you'll take a look around and let me know what you think. I'm pretty excited about the rico suave new design.
Also, tomorrow, I'll be announcing the winner of the "Choose My Inspiration" Contest. So make sure you come back to see who won!