♠♠♠♠♠♠♠♠♠♠♠♠♠♠♠♠
  Interested in purchasing a book? Just click one of the banners below!
♠♠♠♠♠♠♠♠♠♠♠♠♠♠♠♠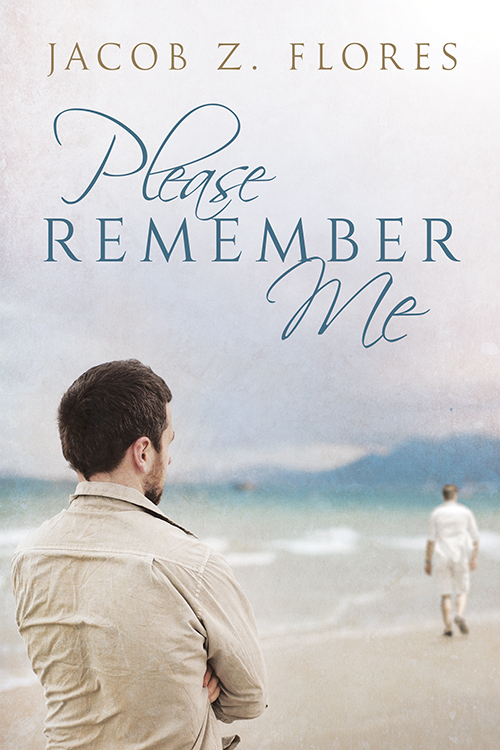 Successful lawyer Santi Herrera couldn't be happier with the direction his life is taking. Not only is he on track to becoming a partner in his law firm, but he's planning his wedding to Hank Burton, a south Texas contractor who has made a name for himself despite his humble beginnings. The introverted lone wolf Santi and the friendly, outgoing Hank complement each other perfectly. From the moment they laid eyes on each other, they were hooked, and as far as Santi and Hank are concerned, a happily ever after is their destiny.
But fate deals them a devastating new hand.
A construction accident leaves Hank with severe head trauma and brings him precariously close to death. When he finally awakens, Hank doesn't remember Santi or the love they shared for the past three years. Santi faces the greatest challenge of his life. Can he respark a flame his lover can't recall? And can he stop the diverging paths that fickle fate charts between them?
Santi has faith in the love he and Hank shared and in the words his father once spoke to him: "It's never too late to fall in love. All over again."
♠♠♠♠♠♠♠♠♠♠♠♠♠♠♠♠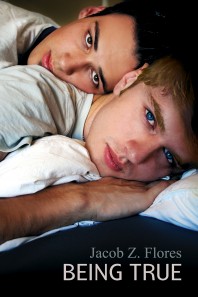 Truman L. Cobbler has not had an easy life. It's bad enough people say he looks like Donkey from Shrek, but he's also suffered the death of his policeman father and his mother's remarriage to a professional swindler, who cost them everything. Now dirt poor, they live in the barrio of San Antonio, Texas. When Tru transfers to an inner-city high school halfway through his senior year, he meets Javi Castillo, a popular and hot high school jock. Javi takes an immediate liking to Tru, and the two become friends. The odd pairing, however, rocks the school and sets the cliquish social circles askew. No one knows how to act or what to think when Mr. Popular takes a stand for Mr. Donkey. Will the cliques rise up to maintain status quo and lead Tru and Javi to heartbreak and disaster or will being true to who they are rule the day?
♠♠♠♠♠♠♠♠♠♠♠♠♠♠♠♠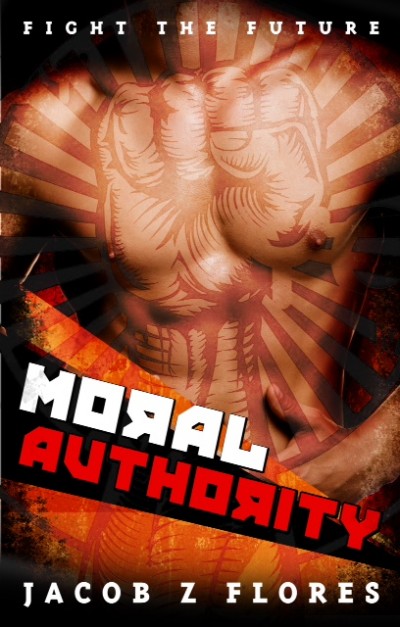 Life, liberty, and the pursuit of happiness are prescribed ideals in America of 2050. The Moral Authority, the nation's newest branch of government, has virtually eliminated crime, poverty, and most social ills, but it also rules the land with a tyrannical fist, championing ignorance and brandishing fear.
Mark Bryan is a gay man whose existence brands him an outlaw; Isaac Montoya is a charming stranger, who entices Mark to defy moral law; and Samuel Pleasant runs the Moral Authority and plans to punish moral offenders and a rebellious uprising—no matter the cost. Will liberty and justice return for all?
♠♠♠♠♠♠♠♠♠♠♠♠♠♠♠♠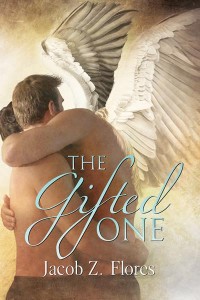 As his birthday approaches, Matthew Westlake fears more than just growing a year older. He fears never seeing another year at all. Each birthday brings a close call with death, leaving holes in his memory, recurring nightmares, and one more glimpse of his guardian angel. This birthday Matt must stand against ancient evils that have hounded him since birth, because he is a Gifted One—a seventh son of a seventh son.
Within Matt rests the unlocked potential of a force for good, but it also makes him a target. Being the Gifted One and dodging demonic attacks aren't Matt's only problems, though. He's fallen in love with his protector, the Archangel Gabriel, and Heaven will condemn that love to save Matt's soul. But Heaven doesn't count on Gabriel loving Matt in return, defying divine law, and placing them in danger from demons and angels alike.
♠♠♠♠♠♠♠♠♠♠♠♠♠♠
Justin Jimenez has loved his partner, Spencer Harrison, for ten years. He'll do anything for him—including bury his feelings for a man he met while he and Spencer were separated last year. Justin never planned to fall in love, and he certainly never planned to tell Spencer about it—but when a phone call wakes them in the middle of the night to inform Justin that his former lover, Dutch Keller, has been in an accident, he doesn't have a choice.
Justin's revelation shatters the fragile relationship he and Spencer were trying to rebuild. The weight of his guilt—both for hurting Spencer and for leaving a heartbroken Dutch to find solace in a bottle—crushes him. But what Justin doesn't know is that Spencer and Dutch guard an explosive secret of their own. All three men are tangled in a communal web of lies, and unless they find the events in their lives that ultimately led them to friendship, passion, and betrayal, they won't see the love at the heart of the pain.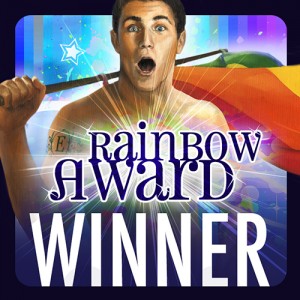 2013 Cover Art Winner
♠♠♠♠♠♠♠♠♠♠♠♠♠♠♠♠