Today, I'll be starting a brand new semi-regular series, where I'll chat about some favorite things of mine like movies, music, television shows, or whatever strikes my fancy. And I'm going to be tackling my favorite things in a countdown fashion. Why? Well, who doesn't love a countdown? I know I do! I like to see if my favorites match up with whatever countdown show I'm watching, and if they do, I cheer. If they don't, I boo and think the people who build the countdown are idiots.
Except this time, the idiot will be me!
Wait. That's not what I meant. What I wanted to say is that I will be in charge of the countdown because, well, this is my blog so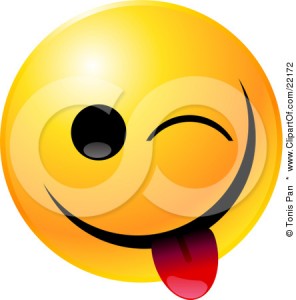 And today, I'm starting with musicals. Why? Well, I LOVE musicals! I don't know if it's the singing, the costuming, the dancing, or maybe just because I'm really gay.
Now, where was I? Oh yeah, musicals.
I just can't get enough of them. And when I first got the idea for this series, I just so happened to be watching a musical. So naturally, it just made sense to start with the musicals that have made me want to move to New York City and become a Broadway star!
And #5 on my list of favorite musicals is: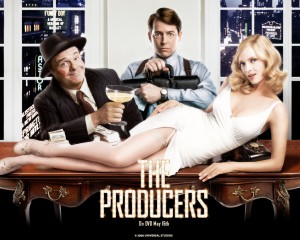 Why you ask?
Well, honestly, it's because it has some hilarious musical numbers, which I will be sharing with you below. However, for those of you who are unfamiliar with the show, here's a brief intro:
Max Bialystock, played by Nathan Lane in the most recent version, is a Broadway producer who has a reputation for bringing flops to the stage. He is being audited by mousy accountant Leo Bloom (Matthew Broderick), who unknowingly gives Max the idea to swindle his investors out of their money by knowingly setting out to produce a flop. Max and Leo become partners and decide to hire the worst playwright, actors, and directors so that their show is destined to fail. That way, they can keep the two million dollars they are planning on raising to fund the flop. Unfortunately for their scheme, their flop, Springtime for Hitler, becomes a satirical hit.
Naturally, since they are looking for the worst, this leads to those hilarious numbers I mentioned. The first of those is sung by Uma Thurman's character, Ulla. She wants to break into the business, and this first scene is her audition for Max and Leo.
When You've Got it Flaunt It
Next up, Max and Leo search out the worst director in the business, Roger DeBris, who is truly over the top and played by Gary Beach. Roger doesn't want to do the musical because a show about Hitler would be too sad. He prefers to keep his shows gay!
Keep it Gay
The last number I will share is perhaps the funniest of them all. The actor who was originally cast to play Hitler in the show breaks his leg, and the only person who knows the part is Roger, the very effeminate director. The casting switcheroo is what turns the show into a sensation. Plus, it had me laughing so hard, my stomach hurt!
Springtime for Hitler
So there you have it. These numbers are why The Producers made it to #5 on my list of favorite musicals.
Which show made #4? Stay tuned!